2022-23 Smith County Teachers of the Year
The Smith County Board of Education is pleased to announce the 2022-23 Teachers of the Year. This year's recipients are Mrs. Sheryl Taylor, grades Pre-K-4, Mr. Ben Malone, grades 5-8, and Mrs. Michelle McRae, grades 9-12.
Sheryl Taylor
Sheryl Taylor is the first-grade teacher at Forks River Elementary where she has taught for the past eleven years. She graduated from the University of Tennessee, Knoxville, in December 2005 with a Bachelor's degree in Child Development with a minor in Adolescent Health. In May 2007, Mrs. Taylor earned a Master's degree in Early Childhood Education which certified her to teach pre-K through fourth grade. After leaving Knoxville, she moved to Murfreesboro to teach in Murfreesboro City Schools where she taught first grade at Bradley Academy from 2007 to 2011. Mrs. Taylor returned to school at Tennessee Tech in 2010 to attain an Educational Specialist degree in Curriculum and Instruction which she received in December 2011. In the Spring of 2022, she returned to the classroom to add three Special Education Endorsements. She and her husband, Beau, were married in 2009 and have been blessed with two children, Marshall 10, and Lizzy 8. Mrs. Taylor enjoys being able to watch them grow as learners at FRS each day. Mrs. Taylor and her family live on their farm in Gordonsville.
Mrs. Taylor's favorite part of teaching is watching the students grow and learn throughout the year. She works diligently to make sure every student is accommodated, no matter what their needs may be, and strives to individualize her teaching to ensure each child is being challenged on an appropriate level. Mrs. Taylor has high expectations for her students because she believes they will rise to meet those expectations. She encourages all students to always try their best and be their brightest. She is honored to be chosen as the Smith County Pre-K through the 4th-grade teacher of the year.
Ben Malone
Ben Malone is the 7th and 8th grade English and Social Studies teacher at Forks River Elementary School. Born and raised in DeKalb County, Ben knew from a young age that he wanted to teach history. After graduating from Middle Tennessee State University in 2010 with a Bachelor's degree in history, he married his wife Kayla and moved to Smith County. The following Fall, Ben began his teaching career at Union Heights Elementary School. During his ten years there, he moved between 5th and 6th grades and 7th and 8th grades as needed, teaching science, social studies, and half a year of math. Also during this time, he participated in several collaborative projects with teachers from Union Heights and across the district, including History Day and the STEM Mobile, and he worked with the After School Program to provide science enrichment for students.
Shortly after receiving his Master's in Educational Leadership from Carson Newman University, Ben moved to Forks River Elementary School to continue his teaching career. In addition to his teaching duties, Ben is also a part of the Before School Program at FRS and a co-sponsor of the Beta Club. He is currently in his second year at FRS, and he looks forward to his two sons, Jackson (3) and Luke (1), joining him there as students in the near future.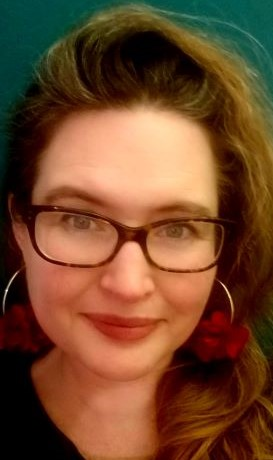 Michelle McRae
Mrs. Michelle McRae teaches Spanish at Gordonsville High School. Mrs. McRae is now in her fifth year of teaching at GHS, and she loves it! After dabbling in all kinds of fields and working for more than two decades in myriad faith-based, educational, and nonprofit settings, she has finally found her calling as a high school teacher. Raised in East Nashville, she graduated from Martin Luther King Magnet in 1995, graduated summa cum laude from Warren Wilson College in 1999, and now holds a Master of the Arts degree in Curriculum and Instruction from Tennessee Tech. She and her family moved from East Nashville to Dixon Springs in 2012 to raise their son, Fisher, in the beautiful hills of Smith County, and they now enjoy living among lovely neighbors in Riddleton. Mrs. McRae is a member of Carthage United Methodist Church, where she enjoys singing with the choir. In addition to her teaching responsibilities, Mrs. McRae also serves as an ad hoc interpreter for Gordonsville Elementary school, coordinates regular clothing swaps for the high school girls, and--perhaps most importantly, has the opportunity to be a caring adult for students facing especially difficult circumstances. For Mrs. McRae, the most important part of the job is ensuring that students feel loved. She is deeply honored by this award, her students' celebration of it, and the resounding support of the community!